Our heart is to make not only Sunday morning a worshipful experience for all children who enter our doors, but to nurture families to seek a Christ-centered home all week long.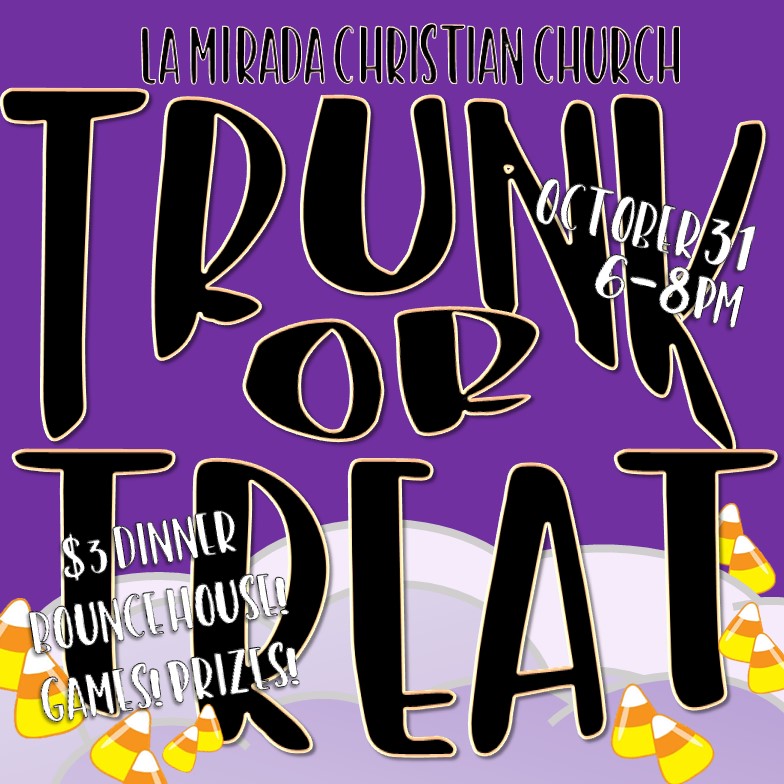 Join us for Trunk or Treat, October 31
,
6-8pm at church. We'll have games, bounce houses, prizes, and of course trunks filled with treats! We're accepting candy donations now! Bring a bag or two or twelve to church this Sunday and help us make this our best year yet!
...We'll have the grill fired up too, so plan on easy dinner for only $3 - burger or dogs, chips and a drink!
...We need candy! Donate a bag or two or twelve! Bring it to church this Sunday. Thank youuuuu!